Hopefully marathoners in Boston today took off with excitement & not fear.  
CLICK THE RUNNER BELOW TO READ MORE ABOUT TODAY'S RACE.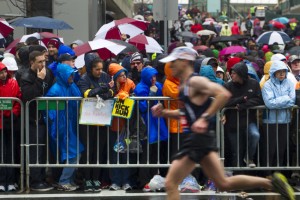 With its 119-year history and tough qualifying standards, the Boston Marathon has become one of America's most prized race experiences, and gaining entry is more difficult every year. 
That doesn't stop a foolish few who want badly to get into the race.  47 runners skirted the rules last year to gain entry into the most prestigious marathon in the country, according to an investigation by race-results watchdogs.