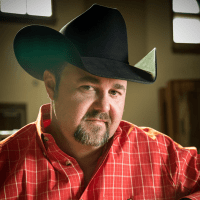 Country singer Daryle Singletary passed away unexpectedly at his home in Lebanon, Tennessee, on Monday morning (2/12/18). He was only 46 years old. The cause of death was not immediately announced as of Monday afternoon. He had just performed shows this past Friday and Saturday night.
Born in Cairo, Georgia, in 1971, Daryle moved to Nashville in the early 1990's and found success with hits such as "I Let Her Lie", "Too Much Fun" and "Amen Kind of Love".
Singletary is survived by his wife, Holly, and their four young children. Funeral arrangements will be announced at a later date.
Following Daryle Singletary's sudden and unexpected death, several of Daryle's friends and fellow country stars took to social media to pay their respects. Here are some of the initial reactions:
Rough morning for me. One of my favorite singers, Daryle Singletary, has passed away this morning unexpectedly. He's the one who convinced me to move to Nashville. Praying hard for his family✝️Love you Daryle

— Josh Turner (@joshturnermusic) February 12, 2018
Just got word that Daryle Singletary has passed away.
Rest in peace Buddy, you sang country like country should be sung.

— Charlie Daniels (@CharlieDaniels) February 12, 2018
My good friend and one of the best pure country singers if not the best, Daryle Singletary passed away this morning. God's choir just got a lead singer!!!

— Neal McCoy (@NealMcCoy) February 12, 2018
Sad day…the greatest country voice of my time is now singing in Heaven's band. Gonna miss you @Darylesing ! Now show them how a good ol country shuffle is supposed to sound! #darylesingletary pic.twitter.com/3mBhbdONIx

— Craig Campbell (@craigcampbelltv) February 12, 2018
Tags: