FM 95 and the All New Galesburg Toyota congratulate more winners with the FM 95 Concert Connection! Only members of the Concert Connection received an email with a link that gave them a chance to win a pair of concert tickets for Lorrie Morgan.
From all who had replied that they wanted a shot at the tickets, the four winners drawn at random Friday morning (10/26) were:
MINDY LOCKE of Galesburg
MARGIE WILLIAMSON of Galesburg
WESLEY BELLINGER of Monmouth
MELISSA of Williamsfield
They each won a pair of tickets for Lorrie Morgan at at The Orpheum Theatre in Galesburg on Friday, November 2, 2018!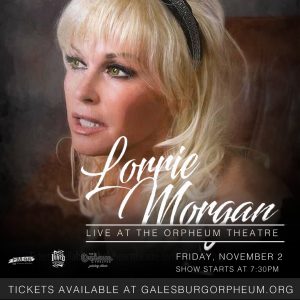 —
If you haven't already signed-up for the FM 95 Concert Connection and you'd like to be included in future opportunities to win, please click here!