Kris Lager w/ Calliope Musicals
Sunday, August 5, 2018, 2:00 PM

-

8:00 PM

|

FREE
Event Navigation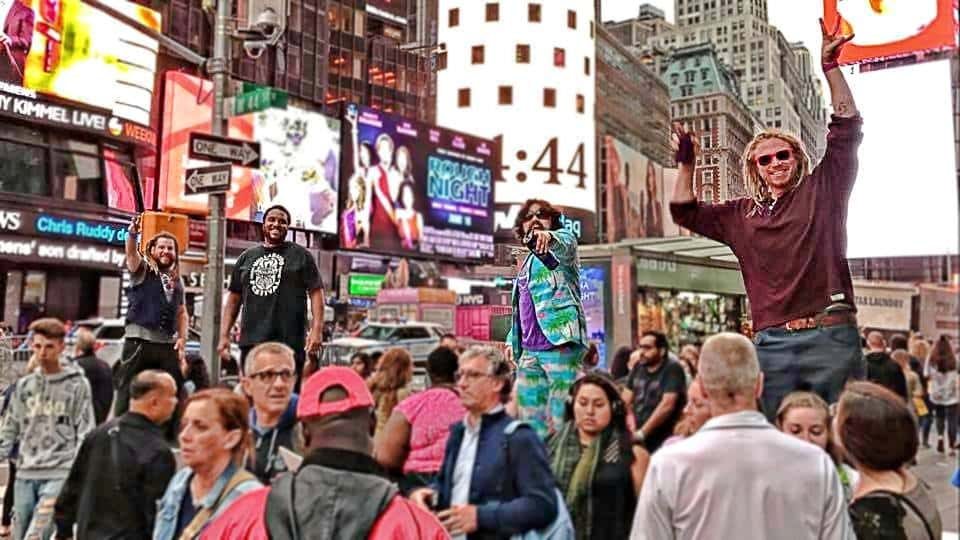 The Levitt Amp Galva Concert Series finishes strong with Kris Lager with Calliope Musicals on August 5. Galva's Wiley Park provides ample shade for your lawn chairs and blankets, a playground for the kids, and plenty of places to play and dance. The event will begin with a Vendor Fair from 2-6. Galva High School Marching Band and Choir will provide dinner entertainment from 4:30-5:30. Galva Athletic Booster Club will have a fundraiser dinner at 4:30. The concert begins at 6 with Calliope Musicals followed by Kris Lager at 7. Rain location is in the Galva High School. This is a FREE concert open to everyone.
Calliope Musicals is a cheerful psychedelic party folk band from Austin TX. Their high-energy live performance focuses on involving the crowd. A squad of musicians fill in their folksy roots with a mix of vibraphone, tribal drums, bass, lead guitar and explosive vocals. The band exudes feel-good vibes that aim to swallow listeners and spit them out as happier versions of their former selves. http://www.calliopemusicals.com/
For well over a decade The Kris Lager Band has been a vehicle for Kris Lager's unique brand of original music. Self described as 'Heavy Soul & Boogie Trance' Kris Lager Band doesn't fall neatly into any one category or genre. The best way to categorize them would be 'Feel Good Music' because as soon as it hits you, you just feel good! Whether it is a funky soulful number, a groovy beat, a boogie guitar driven riff, or a tug on your heart strings ballad. A Kris Lager Band song or show has that ability to just lift you up and make you feel good everytime!! https://www.krislagerband.com/
About the Galva Arts Council
The mission of the Galva Arts Council is to enrich the quality of life in our town through the advancement and promotion of the arts, the encouragement of the appreciation of the arts through participation and attendance of art events, the provision of membership services, and advocacy for the arts. If you are interested in being a vendor or volunteer at any of the concerts, let the Arts Council know at john.r.taylor@gmail.com or 309-299-4999.
About the Mortimer & Mimi Levitt Foundation
The Mortimer & Mimi Levitt Foundation is a private foundation that exists to strengthen the social fabric of America. Through its support of creative placemaking, the Levitt Foundation empowers communities to transform underused public spaces into welcoming destinations where the power of free, live music brings people together and invigorates community life. The Foundation's primary funding areas include permanent Levitt venues and the Levitt AMP [Your City] Grant Awards, an annual grants competition. During the past decade, the Foundation has awarded more than $20 million in grants to support access to free, high-caliber live music experiences while bringing new life to public spaces.
Related Events