LUKE BRYAN on the Ayers Family Farm near Edinburg, IL
Friday, October 6, 6:00 PM
Event Navigation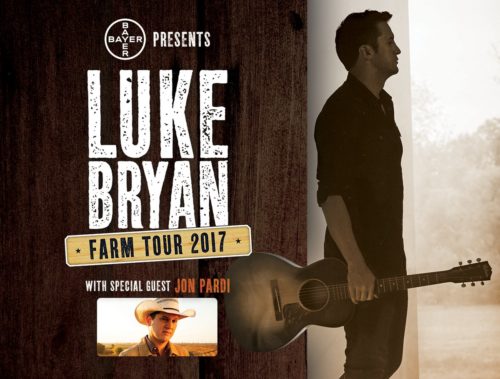 Luke Bryan brings his Farm Tour 2017 to the Ayers Family Farm near Edinburg, IL, on Friday, October 6, with special guest Jon Pardi.
Parking opens at 2pm, doors at 5pm, and the show starts at 6pm.
You have a chance to win tickets for this show by playing "High / Low I Wanna Go See Luke" on FM 95! Click here to find out how to play.
Related Events