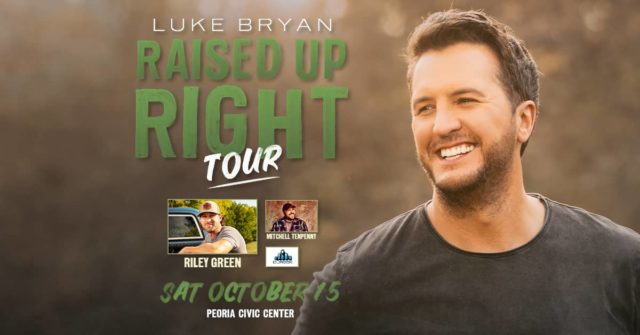 From all who had signed-up over the last few days at fm95online.com, FM 95 congratulates our Luke Bryan and Riley Green concert ticket winners drawn at random on Monday (6/27):
SCOTT ISCHER of Galesburg
DELIA MORRIS of Galesburg
CHERYL LASLEY of Galesburg
SHARON CUSTER of Galesburg
CINDY CHASTEEN of Oneida
HEIDI LANCASTER of Monmouth
SHELIA WALLACE of Farmington
MIKE ALDERSON of Henderson
KYLEE BOUCHEZ  of Victoria
MARK REED of Galesburg
They each won a pair of tickets for Luke Bryan and Riley Green in concert at the Peoria Civic Center on October 15, 2022!
Thank you to everyone who signed-up for a chance to win. Keep an eye on fm95online.com for future opportunities to win concert and event tickets from Country 94.9 FM 95!