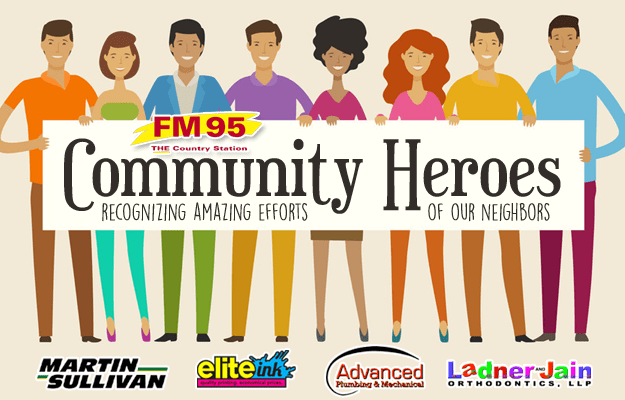 Scroll down to see all the good works that are being done by Community Heroes during the coronavirus pandemic.
If you know of others who you'd like to see recognized, please click here to tell us what they are doing to help those hardest hit by the health and economic impact of this pandemic.
Thank you to all of our Community Heroes from Advanced Plumbing and Mechanical, Martin Sullivan, Incorporated, Ladner and Jain Orthodontics, Elite Ink, and FM 95!
Monday and Tuesday of last week (5/18/20), in a cool rain members of Knox County Veterans of Foreign Wars Post, The Knox County AM VETS, the Galesburg American Legion, staff from OSF Health Care and Harbor Lights Hospice  as well as a number of local citizens, teamed up to place several thousand United States flags on the graves of all of the veterans buried in all of the local cemeteries. Many of the same folks are helping to remove them this week. Many organizations, including Arlington National Cemetery elected not to perform this honor this year due to the virus.
Alice Philbee from Abingdon has been making straps that you use for your mask. It has two buttons that you put the loops of the mask on and it saves your ears from getting sore when wearing the mask for a long time. She is giving them away to any essential worker. I work at Knox County Nursing Home and have taken almost 100 to give out to my co-workers. I know she has given several out to others, too. I think she deserves a shout out for her time she has put into making them and then giving them away!
Dusty Cox Madena has been making and donating cloth mask since this whole COVID-19 started. She refuses to take any money for it and all anyone has to do is send her a message letting her know how many and what kind of mask they need and she gets right to business and makes them and then delivers them to the person.
I really think John Taylor should be recognized. Not only has he been the instrument for bringing the Levitt AMP Concert Series to Galva (No charge concerts for all ages) but he is also co-founder of Heartland Connections, who through the Galva Arts Council, and with aid provided by the Galesburg Community Foundation, and Levitt Foundation, has recently created "Play it Forward." "Play it Forward" is a campaign to provide financial aid to musicians who have been impacted during the time of Covid-19 and are in dire need of financial assistance. Through grants, 20 artists will be awarded a minimum of $500 dollars. None of the people or organizations associated with these endeavors collect anything financially for themselves. The musicians, in exchange for the grants, will have Heartland Connections live stream 45 minute concert sets on May 23, 24, 30, 31 of 2020. It has always been John's mission to support the area socially, culturally and economically through the power of live music.
Noah Postin
, Business Advisor with the Knox County Area Partnership for Economic Development, started raising money to purchase surgical masks for health care employees in the area. Within a week, he was able to raise close to $1,500 and reached his goal of purchasing 2,000 surgical masks. He then donated them all to Petersen Health Care, an organization that serves over 700 seniors in the area.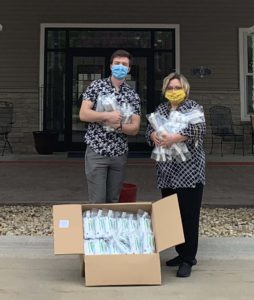 I would like to recognize Ginger Halouska. She has made and donated over 800 masks. Amazing!
I would like to add that sanitation workers are also essential workers they have to pick up all the refuse and recycle that everyone puts out. Think of all the germs on those bags (yuck)!
Alexis Nichols
, a senior at Wethersfield High School, started a
Good Neighbor Blessing Box
on the front porch of the State Farm office in Kewanee during COVID-19. The box is in a central location across from Wethersfield High School. The Good Neighbor Blessing Box has items such as canned food, box food, paper products, personal items, games, crafts, books, movies, masks, etc. She wanted to start a blessing box for a couple years and this seemed to be the perfect opportunity during these uncertain times for everyone So with the help of her brothers and parents she now has started a Blessing Box for the community. The box has grown as she needed to add an additional box for all the items. Several friends, organizations, churches and community members have donated items. The Blessing Box is on a covered porch on her father's State Farm office and plenty of room for social distancing. With the continued local donations she hopes it continues to provide for many in the area.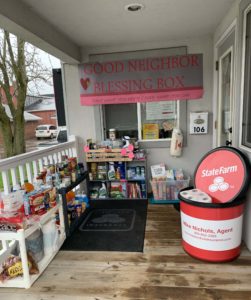 All the pharmacy workers! I'm a pharmacy worker and we are still going strong! Way to go Hy-Vee Pharmacy on National Boulevard in Galesburg!
My wife Elizabeth Derry has been making masks for Hospice Compasses and Beacon Hospice. She has put all her time and her own money into making these masks. She hasn't asked for anybody to donate material she just buys it on her own. When she finds out someone who is in need of a mask, she makes it that night so they can have it the next day. She isn't selling them she is donating them to anyone who needs them!
The members of the
Maquon Fire Protection District
. During these trying times they are still there for the community that they vowed to protect.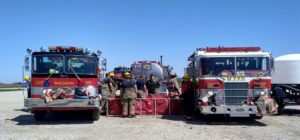 These Community Heroes are on the front line every hour of every day. They are always behind the scenes and often called the forgotten ones. Every day can be a challenge, every day can be life threatening but now more than ever we face the pandemic-COVID19. Even though this is their duty and this what they chose to do, many wouldn't even think about doing so, that does not by any means make the risks that they face on a daily basis any less. And at the end of every shift, they have continuing fear of possibly bringing the virus home to their families. Every day these forgotten heroes, wake up and come battle not only a pandemic of COVID-19, but keep themselves, the rest of the staff and the inmates safe. A huge THANK YOU to the Hill Correctional Center staff for all that you do!
Lorie Collopy of rural Dahinda has hand sewn and given away over 150 masks to people in the community. Lorie is a cancer survivor and completely gets the need to help others! She is a selfless, caring, sweet, generous friend!
I'd like to thank
Collin Christy
… Collin is a 2nd grade student at
Lewistown Elementary School
in Lewistown, IL. When schools were closed, the district began a meal delivery service to its students using the school buses and routes. From March 17th on, Collin has worked 2 days a week riding the buses and helping to load meals, bag milks and distribute lunches, backpack meals, and homework assignments to his fellow classmates. Collin has ridden on several routes and sports his John Deere tractor mask while helping! He has been a hero through the pandemic! Helping the bus drivers and aides and offering a familiar face to his classmates, he has dedicated himself to helping thru the crisis and ensuring that everyone is taken care of no matter what it takes!
We also want to thank all of the lunch ladies, bus drivers, aides and janitorial staff!!
Collin Christy is the son of Nick & Amy Christy, the transportation director and secretary for the
Lewistown CUSD #97 School District
.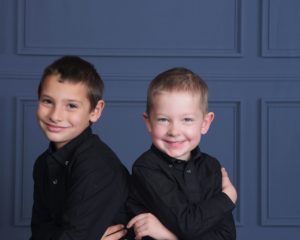 Crystal Newland is a respiratory therapist at the University of Iowa Hospital & Clinic. Which is a definite frontline position dealing with this respiratory virus!! She is a single mother who put herself through school and is working at her dream job, which recently became one of the most dangerous occupations on Earth at this time. I would like to send a heartfelt THANK YOU, WE ARE PROUD OF YOU AND I LOVE YOU to her, as well as prayers for her continued health and safety throughout this. May God bless all frontline workers!!
Karen and Dan Cabrera
took the time to make masks for whoever needed one and collected donations of $500.00. They donated the proceeds for the animals at the
Knox County Humane Society
. I would like to recognize them for their generosity and thinking of the safety of others at this time of the pandemic. We can't thank them enough. Heroes for our animals…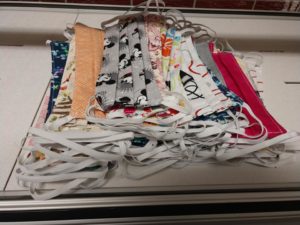 I would like to recognize Sheila Livermore. She has been a mask making machine and isn't charging but will take a donation if forced. And has her husband do doorstep deliveries. Sheila is an amazing community member in the Roseville area and definitely deserves a Community Hero shout-out!
In our quarantine times we need to remember our local veterans and how they put their lives on hold for our country's freedom. The Defenders of Freedom Group is reaching out to those who served and now need help. It may be for the need of food, or just a need for medical supplies, a wheelchair or any other way to help a veteran who may be feeling alone or struggling in this new way of life. Give a call to a veteran to say hello and how are you doing. Remember and honor them!
I'd like to recognize all the housekeepers, kitchen aides, laundry aides, CNAs, LPNs, RNs and office personnel in all nursing homes , assisted living and hospitals for their care for residents!
Erica McCombs of Canton has organized a group through Facebook where community members are "adopting" local high school seniors to show them kindness and encouragement during these unusual circumstances for their senior year. She has made sure nearly every member of the class has at least 4 or 5 adopters, and has included homeschoolers and GED students who were part of this 2020 class. It's been amazing how many people she's involved and the impact it's making on these students from Canton High School. I hear she's been asked to help coordinate similar groups in other surrounding communities. What a positive thing!
My husband, SGT Jeffrey Thompson and brother in law, SGT Jordan Thompson, were recently activated to go help those in need! They are from the 1644th Transportation Company out of Rock Falls, IL. They are currently in Aurora, IL, helping at a free testing sight ran by the National Guard. We are unknown of the time that they will be gone… but know they are there for a good reason! To help others, like they always do!
Teresa Allen of Abingdon is in charge of the Monmouth-Roseville school supplying lunches!
I would like to recognize all the workers at Addus Healthcare of Illinois and Indiana for being faithful and going to clients homes…cleaning, bathing, laundry, shopping. It's scary, I know, but we do it with love we hide our fear.
My Community Heroes are the Last Responders, funeral home directors. Funeral Home directors have the task of going into the hospitals to get a deceased body. The body may still have the Coronavirus on it. They must also speak to the doctors, nurses, and of course family members. Next, they must plan a funeral with family members, pastors, soloists, etc. Flowers are being delivered from a flower shop and most importantly they must prepare the body for viewing and contact the cemetery for burial arrangements.  They expose themselves and are in a position to contact the Coronavirus. I pray for their protection and safety. So please, let's not forget our Last Responders, the funeral home directors!
Lisa Nemeth has made over 700 masks and given them all away to people or places in need. She is an inspiration to all of us. If there is a need for anything, she is the first one to help. A wonderful lady. Our hats off to her.
VIT staff and faculty members have been making sack lunches for kids, bus drivers have delivered to local churches to give out, teachers have been making packets for students, checked on students and our Superintendent Matt Kalaska has been at the school every day keeping us informed about what is happening, telling everyone what a great job they are doing, and is talking to all state people to do his job. We are VIT Strong and proud of everything every person has done!
The staff at The Loft of Canton are working hard to help the residents during this difficult time.

How about the cooks for CUSD 202!! They are making and packing lunches to be served 5 days a week for every student in the Knoxville school district. There is even a teacher (Terrah Myers) delivering meals to students who can't get to pick up.
Team leader RN at the Galesburg VA Clinic. Been helping veterans here with other team leaders and also helping in Iowa city to help our veterans. Been doing her best to help during the Covid-19 out-break like all nurses putting in long hours and dedication to help the people through this stressful time.
Lighthouse Baptist Church in Monmouth. They have been helping with the community and having a food bank once a week. All the volunteers are very nice. They have even been delivering to people shut-in during this time.
These Community Heroes are on the front line day and night, every hour of the day. Some seen and some behind the scenes. Every "ordinary" day was and is a challenge but now more than ever they face even more challenges with a life threatening pandemic-COVID19. They are in fear of exposure on every call they respond to, but they are here for the needs of this community even if the risk is higher. Even though this is their "duty" and this what they chose to do that does not minimize the risks that they face daily. And at the end of their shift, they have continuing fears of possibly caring the virus home to their families. But they rise everyday and repeat the risk because it is their DUTY! My Community Heroes are the Monmouth Police Department!
I would like to recognize Ryan Riggs and Donnette Ennis of the United Way for all their efforts to keep the children of our community fed during this COVID-19 pandemic. These two are at multiple locations everyday, it doesn't matter if it is raining, snowing or sunny. They are there daily to deliver food to these children. They are putting themselves on the front line EVERYDAY. They also provide this same service through the summer when school is out even when the heat is unbearable. These two are the definition of heroes to the children our community!
I would like to recognize my wife, Maura DeJaynes. She's been sitting at her sewing machine making masks. They have been donated to Save A Lot Food Store in Monmouth and Kewanee, Warren Achievement, Oak Terrace, Costello high rise, first responders in Warren County, Monmouth Police Department, Warren County Sheriff's Department, family members and friends. It brings tears to my eyes as I write this. I'm so proud of my wife stepping up and trying to help out. She even delivers groceries to Oak Terrace and Costello high rise every Thursday!
I work at Walmart. So many have taken a leave because of COVID-19. Those of us working are putting in long hours. It's exhausting! Many great customers and some not so nice. We are doing our best during this tough time. We are all in this together! ❤️
Joey Range and Anthony Law. Between the YMCA Solutions Program and driving around town Monday-Friday giving out lunches to the kids in this community! They go above and beyond to make the children in this town feel special. Both always have a positive attitude and a smile on their faces. They are such positive role models for the children in this community!! So many children have had so many opportunities that they never would have had if it wasn't for these two and the YMCA!! Thank you for what you do. You guys are heroes in these kids' lives!!
Roseville has a cafe that has been providing free lunches for kids for many weeks. Free with no questions asked. Katie Steele is owner of The Lunch Box, providing these meals to the kids out of her own pocket. This is what small town USA is all about! Thank you, Katie! Please support The Lunch Box as she supports our kids.
I would like to recognize the WIU Peace Corps Fellow program. To say that the students in this program have gone above and beyond during this time of need is an understatement. They not only carry a full load of coursework (in alternative formats) and fulfill other requirements (Assistantships, AmeriCorps), but they are also in the community volunteering every moment they have. These individuals have had the opportunity to serve in areas of great need around the world; therefore, their skill-sets are an advantage to our little communities. They have embraced our communities and have poured their hearts into serving our needs.
My mom, Carol Wolbers, Carols Stitchers as her Facebook friends know her. She started making masks for anyone that asks for one. She does not charge anything for them but will take donations of fabric, elastic or money to go out and buy more materials. She gets up early in the morning and sews on them til the midnight hour!
I would like to recognize Courtyard Estates of Knoxville as Community Heroes. Courtyard Estates has been helping deliver meals to the community of Knoxville when this pandemic started for free to about 20-30 seniors in their community. Courtyard has continued to help their community by providing a hot lunch meal for $5.00 several seniors are participating on a week to week basis. Thank you Courtyard of Knoxville for always going above and beyond for their staff and for their community! 
I want to recognize
Tracy Nicholas
. She is a phlebotomist at
St. Mary's
. She had to move in with a friend during this time because her husband is immunocompromised. He is on dialysis, waiting for a kidney donor to be found. If it was me, I probably would've quit my job, but she knows she is needed and is selfless, so she did the right thing. She is my health care hero! She is also really good at her job. I just want this situation to be over so she can be with her family again!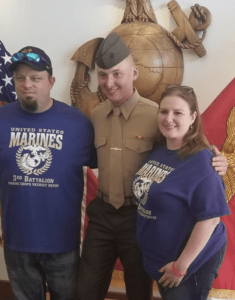 Farmers and Merchants State Bank of Bushnell. The bank has been working hard during this time to try to make banking as easy and normal as possible. They still love seeing their customers, even if it's just through the drive up window. They're always there to greet you with a smile and a happy hello. Every Saturday the drive up team takes a photo and makes an uplifting post for the community to see.
The women of the auxiliary of the Bushnell VFW! They have recruited numerous members to sew, cut and distribute face masks for hospital employees, older citizens, and people of the communities near Bushnell! They have done this for ABSOLUTELY NO CHARGE to anyone! All they ask is for contributions to Veteran homes!! They are TRULY HEROES!!
Ag retail. Farmers feed the world. We make sure it happens!
Tom and Diana Doran are always willing to help out those in need. During the pandemic they have supported essential workers by donating lunches or snacks and drinks. They also are one of the first ones to help out with a fundraiser or benefit even when times are normal. Just would like to say thank you!
I want to give a shout out to our staff and managers at OSF Medical Group in Galesburg (office in front of St. Mary's) for working through this hardship . Our managers have kept us up to date, and well staff here is the best, nurses, advanced practice nurses, physicians, medical office assistants, front office staff…everyone here is family does not matter what your title is, we are here for our patients. Yes, tired and frustrated like everyone else, but we are here for you. Thank you OSF staff!
The real community heroes are the Volunteer Fire Departments and the Volunteer First Responders! They are on the front line for free.
I would like to salute Wally & Lisa Newcomb for heading up the Farmington Area Food Pantry located at the New Hope Fellowship Church in Farmington. This food pantry covers a very large geographical area of the Farmington School District, which includes homes in Peoria, Fulton and Knox counties as well as residents from Elmwood. Wally and Lisa and their helpers are working tirelessly to keep the pantry stocked with goods. Thank you!
Cambridge school superintendent
,
Tom Akers
, and
Cambridge Elementary School principal
,
Shelly Capps
, have both been doing extraordinary things to reach out to our community of parents and kids. They have both been working closely to reach families who need breakfasts and lunches. Tom is even delivering to some of them, while Shelly organizes the pick up each day. They are also both working diligently to come up with ways to highlight our graduating seniors. This includes special videos, special lunch, rethinking graduation and prom. and many other surprises. Because our district is small, Shelly is still involved with our students even when they go to the "other building" (junior high/high school). Every kid is still her kid and she wants to see them honored. She and Tom have made themselves available at all hours to anyone who needs them. Tom has also been reading a story to the district every night, which is being viewed by people from all over, not just Cambridge. They truly deserve to be recognized!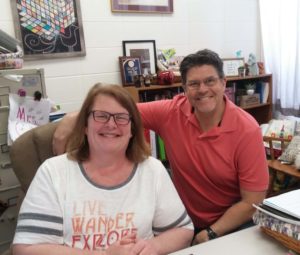 Courtyard Estates in Galva
! They are doing in-house therapy for the residents during this time, building an elevated garden for the residents, and offering delivery of $5 meals during the day for Seniors who can't get out but still live in their homes. Probably many other things as well!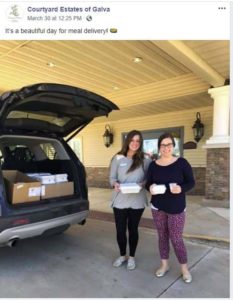 AOW AMBULANCE  (Altona-Oneida-Wataga)  I have been a volunteer in the EMS service for 16 years now and I have never been on a service like AOW Ambulance. It's a family atmosphere and everyone helps everyone as one big team! It is led by the most caring and wonderful person, Sally Keener. She is the best chief I have worked with in my 16 years in EMS!
The employees at the East Main Street Hy-Vee in Galesburg have continued to work hard throughout the entire pandemic to make sure everyone can still get the essential items that they need.
Mrs. Lee, first grade teacher at Hedding Grade School in Abingdon……. since the quarantine she has been doing FaceTime and Zoom on the computer to reach out to her students. She makes fun games so they all can do virtual things with her from home. She is awesome and a wonderful teacher. All teachers could learn from her……. Thank You!
I would like to recognize
Eagle View Community Heath System in Oquawka
. They are a rural, federally qualified health center doing whatever they can to meet the needs of the patients who cannot come in to the office. They have been named a testing site in West Central Illinois and the providers and staff show up day after day to make sure no one gets left behind. They call their patients to check in on them. They gown up and come to the parking lot to see anyone who is immune compromised and shouldn't be in the clinic. They do TeleHealth visits for those unable to leave their home. They have now opened a drive through clinic to see anyone without an appointment. Everyone has gone above and beyond to help the surrounding communities. They are true heroes!!!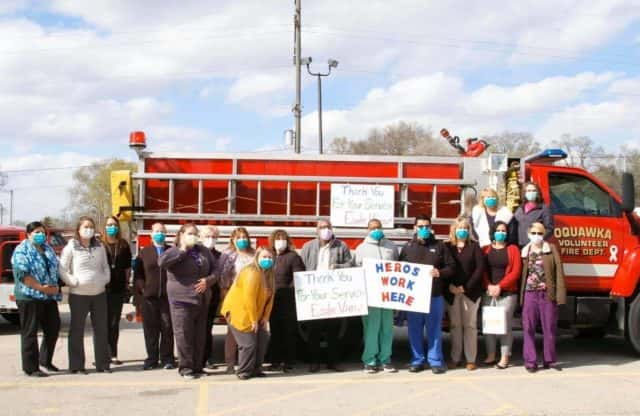 Williamsfield United Methodist Church, in conjunction with Williamsfield Schools, delivers blessing bags and school lunches Monday thru Friday to students, their families and seniors. This is a joint effort by many for the good of the whole community! Renee, Tim, Adam, Russell, Vicki, Mark, Teri, Abby, kitchen helpers, Brenda, Pam, Jean, Chris – just to name a few!! So many helping hands!!! ❤️
Aleesha Jones
is a 17 year old Junior at ROWVA High School. She started sewing a few years ago when her grandmother bought her her first sewing machine! Back in February she opened small business on Facebook, Aleesha Alterations. People started donating supplies for masks and she started making them. She has made almost 450 masks, for nursing homes, nurses at Cottage, children's daycare, and many others in the area…even a nursing home in New Orleans. We are so proud of her for helping the community and making a difference to protect people!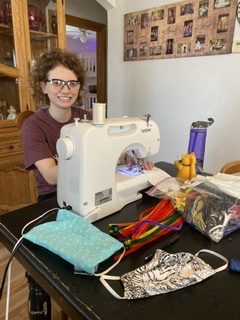 The Viola Cash Mob– this is a group of people who have come together to support our local businesses both during this pandemic and at normal times. The theory is they pick a business and then "mob it"…as in try to get as many people as possible to order from there or shop there for a day. It was a great success for our small town grocery store and our small town bar and they have even expanded into a business in New Windsor and a business in Aledo. It is a fun way to meet some new people (before the pandemic) and bring a little cash flow into a company that may be struggling. The founders were Robin Redpath, Stephanie Elliot and Annette Doonan and they are doing a great job!!
Axline Pharmacy in Bushnell
. The ladies are still getting up and going to work and getting all the sick people their medicine, even though they could be exposed to the virus.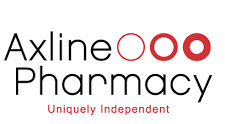 Carl Sandburg College
has been working tirelessly to keep students engaged in learning and on the path to furthering educational endeavors. For the past 30 plus days, faculty has shifted to an online only learning platform. The IT department has taken Chromebooks to students' homes. The Foundation has processed and will award crisis grants for those students in emergency situations. All the while, the staff continues to operate the college in non-traditional ways and support the community through PPE donations, masks made by instructors and support for students through spirit weeks and online collaborations. This is an example of a true "community" college!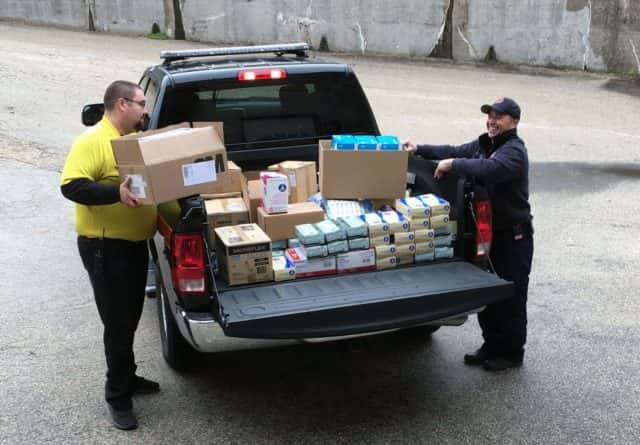 McDonald's is honoring our healthcare workers, first responders, firefighters, and police officers by giving all of us a "thank you" meal.
I would like to recognize Reverend Jon Prain. John has been doing a Facebook Live 30 minute program every morning. He recognizes the local businesses that have curbside service for Avon, also Club 41 and Twisted Sisters in our community. He lets people know that he will pick up prescriptions and groceries and help anyone who needs help. He encourages everyone to check up on neighbors. He also has done scenic videos to share with people who are not getting out. Also does Sunday sermons on the Avon Federated Church YouTube channel. I feel our community is very lucky to have Reverend Prain!
Harold and Chris Shumaker of Abingdon are making free masks. They take time to make and deliver them. They have made over 200 masks! I got a bears one and my client got Kansas City Chiefs. Only charge for postage on ones not close enough to deliver.
I would love to recognize Sue Arbogast and her cafeteria/custodial staff for continuing to feed our kids in the Farmington school district and beyond. She has had duties of providing 2000 meals a day, three days a week. She also has to follow guidelines that change daily. She has had to do scheduling of employees per COVID-19 regulations. We started serving only a handful of students and within a week the numbers jumped tremendously for our small rural district. Like many schools this is in unchartered waters. The staff that we have had working at Farmington have by far exceeded expectations in the work place.
Jason Lumberry donated 60 large pizzas to essential employees in Galesburg in a partnership with Jimmy's Pizza. The program went well and they are hoping to be able to do more in the near future.
I would like to recognize the employees of the Henderson Street Hy-Vee in Galesburg for all the work they are doing to keep our community safe. For the online shopping to the curbside meals. The little things like marking the 6ft circles to the arrows on the aisles floor. Also for still having special gas savers and giving extra to the essential workers. Always for having a smile in every aisle!
I want to tell you of a wonderful hero that has served our community every day as a first responder. She raised her son, who now serves our country in the military, went to school to earn her paramedic certification, all while working full time in a very stressful first responder position. She is very dedicated in every position she holds. I personally witnessed her compassion, dedication, and skills in the emergency room of one of our local hospitals. She was so compassionate with my mother as she faced her final moments. Many of us could learn a lot from this amazing woman and I am blessed to call her my friend. I want to recognize Courtney Carter as one of our local heroes!
Tracey Bollinger is the director of Wee Care in Macomb. Since her daycare did not qualify to stay open, she's been spending her time at home making fabric masks, sanitizing them, & delivering them to people who need them. She's also making ear savers. She's not charging anything for these she's just making and donating them. She's also been socially distant yet still visiting her daycare kiddos! She's been helping out anyone in need, I know she's shopped for people and dropped off necessities to people who couldn't get to the store safely. She's an amazing lady, and rocking the role of hero in McDonough County!!
I have several heroes to recognize! The Knoxville CUSD #202 Food Service Director (Diane Ratermann) and kitchen staff who prepare lunches and breakfasts to support our students every day. We average between 700 and 800 total meals every day! Our staff volunteers their time to help distribute the meals daily. There are too many to list here…which is a great problem to have! Our HS Asst Principal, Heather Smith, helps prepare and distribute meals every day. Our Maintenance Director, Kevin Maurer, helps with meals and is on duty taking care of our buildings during the closure. All of our amazing staff who have pulled together to support our students and our community during this time!
I want to recognize the Akron Princeville Fire Dept as Community Heroes. They selflessly answer the alarm and don't think twice about going on calls for the community, whether it be a fire or medical they always respond. This is a volunteer organization!
West Central FS and all of their employees
! They have not closed down or taken any time off as farmers need to get their crops in the ground. The facilities still have contact with outside visitors picking up corn and soybeans that need to be planted along with with product delivery drivers. Without the services of West Central FS and the local farmers we will have an even harder time in the future.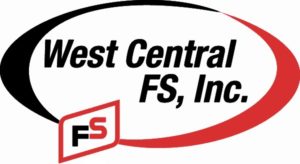 Volunteers from the Noon Lions Club are helping deliver meals on Fridays for the VNA.
Heroes? I think we all are. I think the heroes are now following the guidelines to protect one another. I, for one, represent the over 70 bunch. I salute those who go about their essential jobs everyday with a smile in their voice, I can not see behind the masks. I know I did not make one specific group. Today I am happy to be alive and healthy. I am so grateful we are able to express on media how we feel. Some countries might just make us disappear.
The United States Postal Service! They're going above and beyond working six days a week and risking their lives all day long delivering packages and mail. Walking into hospitals, nursing homes, college dorms, businesses ect., and walking right up to the homes of people who have COVID-19 and now have to quarantine their families. My wife, Amy Royse, is one of them working @ Macomb, Illinois. So I salute the USPS!!!
I would like to salute my co-workers at Pomp's Tire for keeping farmers and essential workers on the road during this time. We have been extremely busy during this time and I feel the guys especially need to be applauded. They are working very hard!!!
The person I want to recognize is Lonna Riley. She is an RN working in the ICU department of Cottage Hospital. She has been working hours on end and still gives her all. She doesn't treat you like just another patient, she treats you like a member of her family.
The
Knoxville School District
has 6 amazing women who have been preparing meals for Knoxville students during the school closure. Every weekday, they come in to school early to prepare approximately 800 meals. In total, these 6 ladies have provided our community with over 13,000 meals since school closed on March 17. They have served tenderloins, hamburgers, tacos, pulled pork, buffalo chicken sandwiches, and so much more. Their service and dedication to the Knoxville students deserves celebration.
Thank you Robin, Shellie, Julie, Kara, Dawn, and Diane.
We are lucky to have you.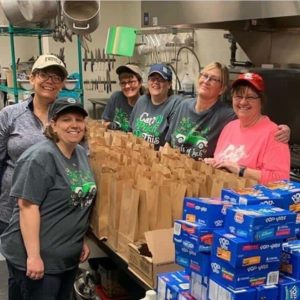 Jake Murdock, life skills teacher at Lombard Middle School (Galesburg), is my community hero. He has been on the front lines since COVID-19 shut down our schools making sure that the most vulnerable of our student population, the ones without support networks or working vehicles, had access to lunches brought right to their front porches or dropped at their doors knowing that no response, no pick ups, and no returned calls meant children were going without. Jake is our colleague, our supporter, our friend, and clearly the best among us. He is a community hero!
The Knoxville Community Food Pantry is helping lots of people with food during Covid-19. Even though they need extra support during this time, they are making do.
Ashley Dixon, nurse at Holy Family in Monmouth, taking care of Covid-19 patients. Not only taking care of patients but also planning a wedding in August! She is my granddaughter and I am very proud of her.
Also Lieber's Boxcar Express for all of the free meals they have provided.
Community Glo is a free hot meal program in Galesburg that arose during this pandemic. Angelica Mangeri runs it and also has a local free pantry in her yard!! She is always continually giving back to our community.
Our Stark County heroes are our fabulous lunch ladies along with the other school district members that are out every day of the week making sure their schools district's families are taken care with food delivery to help ease every bit of hard times that they possibly can. They don't expect a thank you but are more than deserving of endless thank yous and recognition.
I would like to salute the awesome team at Courtyard Estates of Farmington for the excellent response they have had during this outbreak. Since our tenants are cut off to a certain extent from their families, they have worked hard to engage them in movies, activities and provide an extra smile when needed. They are constantly wiping down door knobs, walkers, dining room chairs and handrails… Lysol is the consistent smell of the day! This team has kept our tenants cool, calm and collected and have handled themselves in first class fashion! They are amazing and are super heroes at Courtyard Estates of Farmington!
I would like to recognize my co-workers at Helping Hands Home Healthcare (Peoria) and Elysian Hospice. During this pandemic, they have bravely continued to serve our homebound patients. Despite the possible exposure to COVID-19, our nurses, therapists, therapy assistants and CNAs go into our patients homes to provide care. They always try to do what is best for their patients and this scary time is no exception. They are a great group of people who truly care about, not just for, their patients.
The heroes in our community are the Knoxville High School kitchen staff! Unlike most of the staff, they are at work every day making meals for the kids of Knoxville Community School District. They make bulk for all the daycares and go over and beyond! It's a beautiful thing and I am so proud to be a part of this community!
Kim Damewood & the staff at Walmart (especially in the grocery side) are working so hard to keep up on the supply & demand since this all started. Kim herself went from automotive to grocery right before this happened and I can only imagine the shock she endured. She's never once complained and she and her counterparts are my heroes!!
Shirley Chu and Max @ Tres Cafe. They have been giving away free meals since the shutdown started. Every time I post on Facebook something I've picked up from them and someone comments that they can't afford it, Shirley tells them to come in and get some, that they won't have to pay. She has been providing free meals for children and more recently giving meals for FISH Food Pantry, nursing staff, as well as others. She has been so truly generous during this time when so many have so little.
Mr. Dave Giles is still providing for the Monmouth community, as he always does. He is giving away books to read, chalk to make the sidewalks happier, and is posting motivational quotes on social media for all of his followers.
The Community Heroes of Galesburg can be described as the workers and volunteers of United Way. As soon as schools began to close, they got right to work at feeding the community. They work many hours with help of consistent volunteers to bring food across (Galesburg School) District 205 every day. They are heroes because they serve humbly.
All of the Bushnell (school) staff have come together and every week they deliver food to the homes of all the children that were attending school until this pandemic. Since the coronavirus started, all of the teachers and staff have come together in such a heartfelt, warming way to try to help provide the families in the area with food, milk and juice. All of these individuals need recognized I believe. There are over 300 kids just in the junior high. That doesn't count elementary or high school and every week these kind people come out of their homes and risk their lives just to help feed others in need. Thank you kindly for your time!
Lauren Boyton knew some people did not have money for Easter for their kids, so she started buying Easter eggs and filling them with candy so kids had something for Easter. People started helping her by donating eggs, candy and toys. She helped over 25 families and did not ask for anything in return.
I would like to recognize the Bushnell VFW Ladies Auxiliary. They have been working days on end cutting, sewing and delivering masks. Not just for the Bushnell community but for anyone who asks. They do not charge for these. If someone wants to donate they in turn donate any money to Camp Liberty and other Veteran activities. They have sent masks to places such as McDonough District Hospital , Walmart in Macomb, Bushnell Family Practice, Bushnell's Ludlums IGA, and many, many more. I believe the masks are distributed through the McDonough County Health Department. These ladies and their helpers deserve a great big THANKS!
Second Baptist Church, on the the corner of Dayton and Brown in Galesburg, provides a "Curbside Food Pantry" each Wednesday from 1:00 – 3:00 PM. Simply drive-up and they will assist you without you having to get out of your vehicle so social distancing is maintained.
The Galesburg Community Foundation entire staff continues to work diligently to support the efforts of our non-profits. Quietly working in the background without fanfare these individuals provide support to our many non-profits so they can take care of our community. GCF provides education for non-profits in everything from organizational management to grant writing along with much needed financial support. No other local organization provides over $1,000,000 annually to our non-profits. Many of these non-profits would not be able to fulfill their mission without the never ending support of GCF quietly working behind the scenes. Thank you to all of GCF!!
Masks for a Mission (Facebook group name) wonderful sewers that have made over 5,000 masks and donated them to hospitals and nursing homes and are continuing to make masks!
I would like to recognize Darla Admire, Food Service Coordinator for Abingdon-Avon CUSD #276. For the past month and a half, Darla has overseen meal prep and planning for over 200 students within our school district. She organizes a team of faculty and staff to distribute the food curbside at school to maintain social distancing guidelines.