Normally during the spring, FM 95 along with Advanced Plumbing and Mechanical, Martin Sullivan, Inc, Ladner and Jain Orthodontics, and Elite Ink ask for your help in recognizing high school sports teams who help bring their communities together and are Hometown Heroes.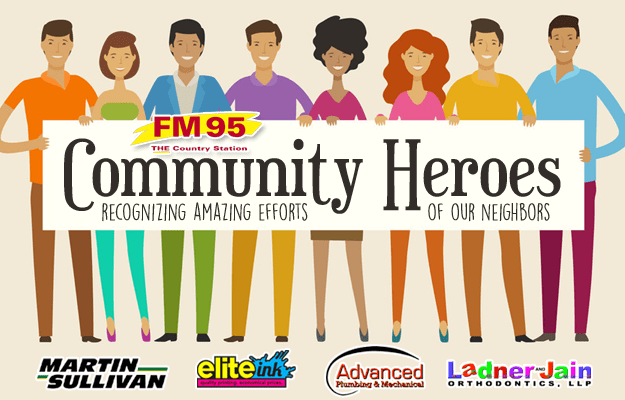 But this spring during the coronavirus pandemic, we would like your help in saluting the people and organizations who have found ways to help those who are struggling due to the economic and health impacts of this pandemic.
Please fill out the form below to tell us about a person or organization that you know is doing a whole lot of good for their community! We will feature the amazing efforts of our Community Heroes here on fm95online.com and on FM 95 (94.9 FM).