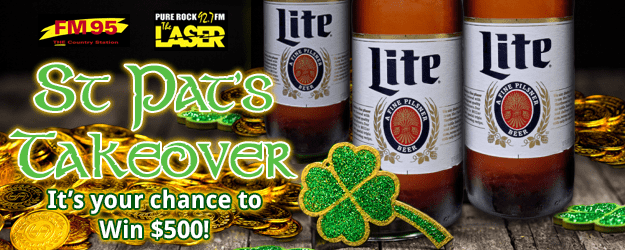 Thank you for coming out for the Miller Lite St. Pat's Takeover on St. Patrick's Day with Pure Rock 92.7 FM The Laser and Country 94.9 FM 95!
Everyone pictured in the gallery below took their selfie at a participating pub in the Monmouth area on St. Pat's Day and were included in a grand prize drawing for $500!
On Monday, March 20, the winner drawn at random was:
AMY JO FRIEDEN of Monmouth!
Amy Jo entered her selfie from the American Legion
Thank you to everyone who came out and celebrated on Friday by submitting a selfie at one of our participating Monmouth pubs with the Miller Lite St. Pat's Takeover! For the $500 winner from the Galesburg pubs, please click here.
(click any image below to open a larger version of it)