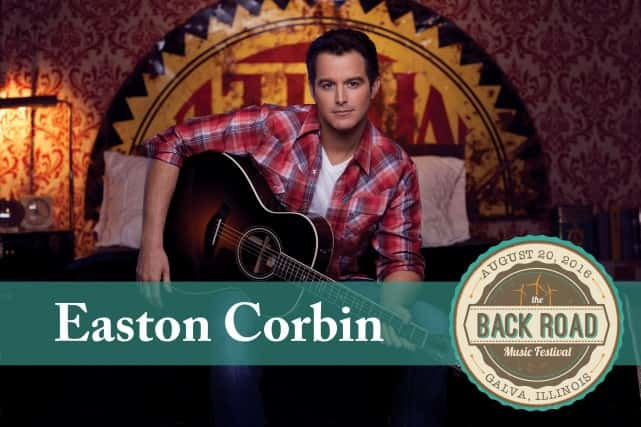 When we announced on Wednesday that Easton Corbin was the headliner for this year's Back Road Music Festival, those that had previously signed-up with the FM 95 Concert Connection received an email that gave them an opportunity to register to win tickets. From all of those that had registered, the 5 winners drawn at random today were:
Rose Pieper of Bushnell
Lynn Gibbs of Galva
Sabrina Pittenger of Galesburg
Tish Richards of Oneida
Jennifer Piester of Galva
Congratulations! They each won 4 tickets for the Back Road Music Festival on Saturday, August 20th, in Galva!
Click for Back Road Music Festival Info
Thank you to everyone that had registered for a chance to win. From time-to-time we have opportunities to win concert tickets exclusively for those that are members of the FM 95 Concert Connection. If you haven't already signed-up and you'd like to be included, click here!