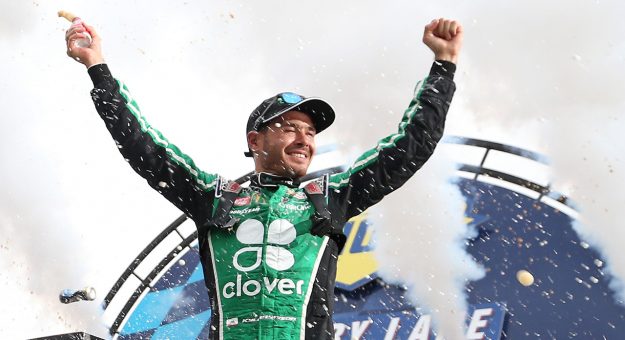 Kyle Larson ended a 75-race winless streak when he took the checkered flag in Sunday's Drydene 400 at Dover International Speedway to advance to the Round of 8 in the Monster Energy NASCAR Cup Series Playoffs. This is the first time Larson has made it to the Round of 8 in his career.
The Chip Ganassi Racing driver last won a Cup Series race at Richmond in September of 2017. He was able to out-distance Martin Truex, Jr. Sunday to finally get back to Victory Lane.
Alex Bowman, Kevin Harvick and Denny Hamlin rounded out the top five. Harvick made his 676th career start, tying Dale Earnhardt in career starts.
Joey Logano's day began in disaster when a rear axle problem sent him to pit road and the garage before the race even began. The defending series champion is now suddenly thrown into catch-up mode. Just laps after Logano's issues, Chase Elliott saw his chance of winning go up in smoke literally with an engine problem.
The Monster Energy NASCAR Cup Series now heads to Talladega Superspeedway next Sunday (10/13/19) afternoon for the 2nd race in the Round of 12.
– story by Pete Pistone
www.mrn.com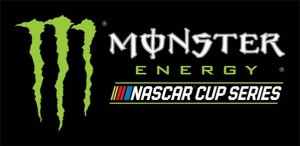 Playoff Standings as of 10/07/2019.

1. Kyle Larson
2. Martin Truex, Jr.
3. Denny Hamlin
4. Kyle Busch
5. Kevin Harvick
6. Brad Keselowski
7.  Alex Bowman
8. William Byron

— Round of 12 cut-off as of race 1—

9. Joey Logano
10. Clint Bowyer 
11. Chase Elliott 
12. Ryan Blaney  

— cut-off at the end of Round of 16 —

13. Aric Almirola
14. Ryan Newman
15. Kurt Busch
16. Erik Jones 

For the complete driver standings, please visit the official page on nascar.com.

Tags: