FM 95 congratulates our latest winners with the Concert Connection!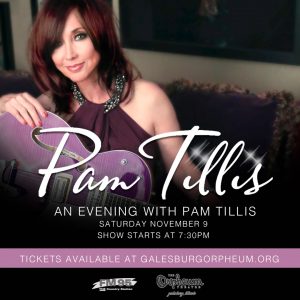 Only members of the Concert Connection received an email inviting them to enter to win tickets for Pam Tillis in concert in Galesburg. From all who replied that they wanted to go to the show, the seven winners drawn at random Wednesday (11/06)  were:
PAULA YOUNG
VAN STECKELBERG
LINDA MURPHY
STEVE BRYANT
TAMI MIYLER
TONYA ANTOINE
VANESSA PURL
They each won a pair of tickets for Pam Tillis in concert at The Orpheum Theatre in Galesburg this Saturday (11/09) night! Congratulations and enjoy the show!
If you haven't subscribed to the FM 95 Concert Connection, but you'd like to be included in future opportunities to win, please click here!