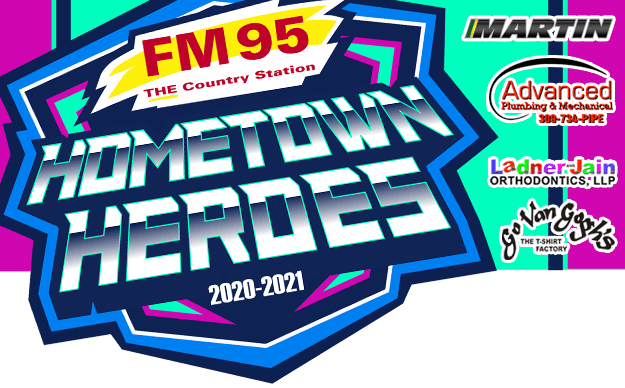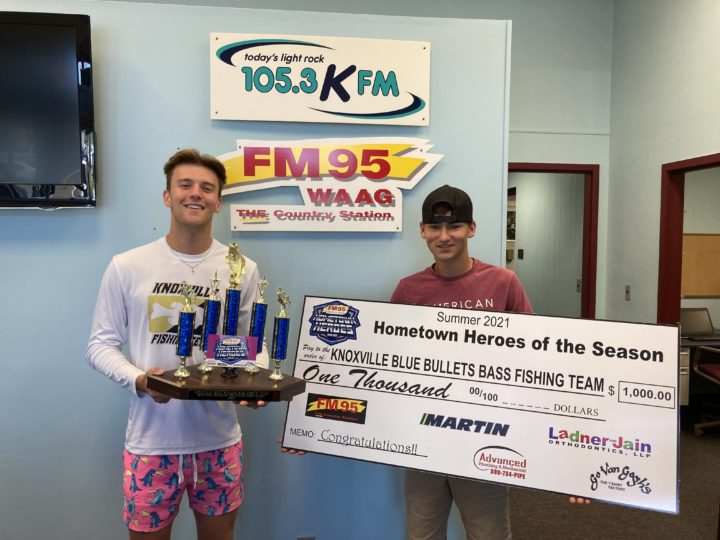 LISTEN TO THE INTERVIEW HERE:
The Knoxville Blue Bullets Bass Fishing Team Win  Hometown Heroes of the Season!!
The team was drawn randomly from all teams who won the weekly Hometown Heroes award.
They receive $1000 for the Blue Bullets athletic department & a huge trophy!!!

Max Nichols and Titus Cramer show off the sectional title plaque. 
The bass fishing team is also represented by Hunter Strom, Jack Houston, George Brown & Brad Davis.